Don't miss Colleen's Latest!
Passion to Protect
Harlequin Romantic Suspense
November 2012
Hotshot wilderness firefighter Jake Whitaker had been lucky to escape a massive blaze with his life. Now, with a body as scarred as his heart, the last thing he needs—much less wants—is to see his first love walk back into his life.
With her abusive marriage behind her, Liane Mason brought her children home to Wolf River Lodge in a search for peace?a peace she can maintain only by keeping a cool distance from Jake. But when her children become hostages in a murderous plan, Jake is the only one she can turn to. And while love may never die, a passionate hatred can kill. In a battle of love versus vengeance, which side will win?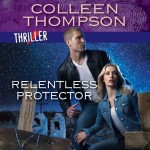 Relentless Protector is a finalist in the National Reader's Choice Awards for Series Adventure/Romantic Suspense!
Colleen will be presenting this year's RITA award for Short Contemporary romantic fiction at the Golden Heart/RITA award ceremony in July!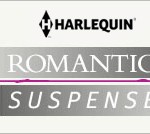 Three more Harlequin Romantic Suspense are coming.  The first is The Colton Heir, book 5 of the The Coltons of Wyoming miniseries.